1.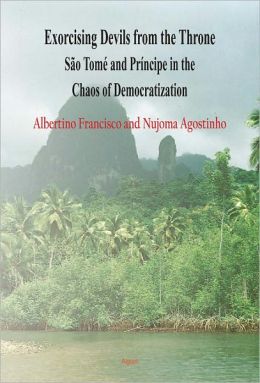 Title: Exorcising Devils from the Throne: Sao Tome and Principe in the Chaos of Democratization
Author(s): Albertino Da Boa Morte Francisco, Nujoma Agostinho
Paperback: 228 pages
Publisher: Algora Publishing
Publication date: March 15th 2011 (first published 2009)
Language: English
ISBN: 0875868460
ISBN-13: 9780875868462


Book Summary
Two young activists and scholars explore the political environment in the former Portuguese colony of Sao Tome and Principe (STP), an island nation off the coast of West Africa. Charting STP's fortunes since achieving independence in 1975, they describe a leadership so corrupt and inept as to appear possessed by an evil demon. Two young activists and scholars explore the p...
2.

Title: Sao Tome and Principe Business & Investment Opportunities Yearbook
Author(s): USA International Business Publications
Paperback: 360 pages
Publisher: International Business Publications, USA
Publication date: May 1st 2006
Language: English
ISBN-10: 0739713450
ISBN-13: 9780739713457

Book Description
Major investment, export-import and other Strategic business opportunities and contacts, basic info for conducting business in the country ...