1.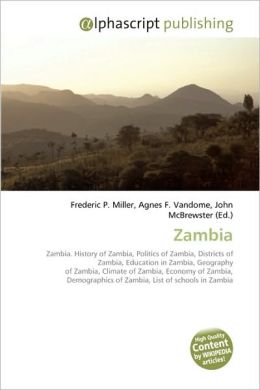 Title: Zambia
Author(s): Frederic P. Miller
Paperback: 100 pages
Publisher: Alphascript Publishing
Publication date: 10/26/2009
Language: English
ISBN-13: 9786130077549


Book Summary
Zambia. History of Zambia, Politics of Zambia, Districts of Zambia, Education in Zambia, Geography of Zambia, Climate of Zambia, Economy of Zambia, Demographics of Zambia, List of schools in Zambia, List of cities and towns in Zambia, Lusaka, Zambian kwacha, Xenophobia in South Africa, Zambia national football team, Outline of Zambi...
2.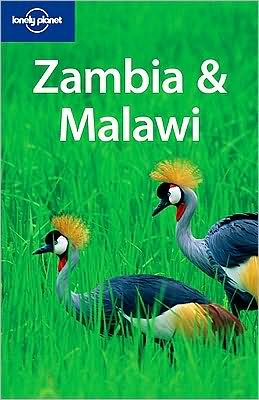 Title: Lonely Planet Zambia & Malawi
Author(s): Alan Murphy
Paperback: 332 pages
Publisher: Lonely Planet Publications
Publication date: 4/1/2010
Language: English
ISBN-13: 9781741794335

Book Description
Take Lonely Planet's first edition of Zambia & Malawi on your travels and you'll be wildlife spotting on safari in unspoilt national parks; gazing at the thundering might of Victoria Falls; watching Kuomboka, one of the last great Southern African ceremonies; or relaxing beachside at Nkhata Bay. Why not do it all?
Lonely Planet guides are written by experts who get to the heart of every destination they visit. This brand new edition is packed with accurate, practical and honest advice, designed to give you the ...
3.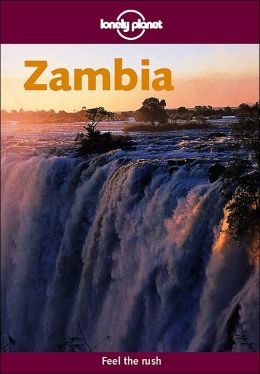 Title: Zambia
Author(s): David Else, Lonely Planet Publications (Other)
Paperback: 248

pages


Publisher: Lonely Planet Publications
Publication date:

2/28/2002
Language: English
ISBN-13: 9781740590457

Book Description
Discover Zambia with Lonely Planet: Whether you want to gaze in awe at Victoria Falls, ride the rapids of the mighty Zambezi, watch wildlife without the crowds, or sip sundowners at sunset, this guide is your essential travelling companion.
24 detailed maps, including a full-colour country map
accommodation and eating options to satisfy all ...